Deborah Fein, Ph.D., ABPP-Cn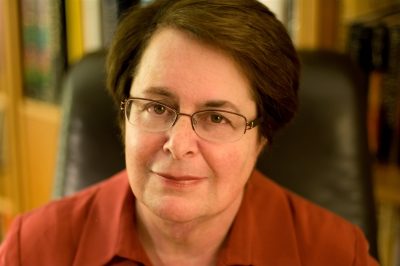 Deborah Fein is a clinical neuropsychologist who has been doing autism research since the late 1970's. She is currently Board of Trustees Distinguished Professor in the Departments of Psychological Sciences and Pediatrics at the University of Connecticut. She has investigated numerous areas in autism, and her recent research focuses on screening, outcome, and parent training. She is a co-author or editor of 3 recent books: The Neuropsychology of Autism (Oxford Press, 2011), Autism in Your Classroom (Woodbine Press, 2007),  Activity Kit for Babies and Toddlers at Risk (Guilford Press, 2016) and co-author of the widely used screening tool, Modified Checklist for Autism in Toddlers (MCHAT). She has authored over 150 articles on autism, and has served as Secretary of the International Society for Autism Research, on the Board of the American Association of Clinical Neuropsychology, and as Intellectual and Behavior Assessment topic chair for the International Meeting for Autism Research.  
You can reach Dr. Fein at deborah.fein@uconn.edu.
Marianne Barton, Ph.D.
Dr. Barton is a Clinical Professor in the Department of Psychological Sciences, where she is also the Director of Clinical Training for the graduate program in Clinical Psychology, and Director of the Psychological Services Clinic. Her research interests are in the early detection and diagnosis of autism spectrum disorders in very young children and in the long term developmental trajectories of children at risk. She is also interested in the development of effective early intervention for young children and their families and has worked closely with the Birth to Three Program in Connecticut. Dr. Barton has clinical interests in Infant and Early Childhood Mental Health, in the treatment of parent-child dyads and in training clinicians and supervisors. In her spare time, she enjoys gardening, hiking, reading and traveling.
You can reach Dr. Barton at marianne.barton@uconn.edu.
Paula Moreno, B.S.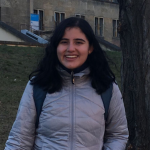 Paula is a research assistant in the Early Detection Lab. She completed her Bachelor's degree in psychology and a minor in German at Duke University. While at Duke, she assisted in psychology research ranging from social cognition to the development of joint attention in children. Paula is interested in learning more about early interventions and preventing the development of mental health disorders. She is planning in attending graduate school for clinical psychology. Outside the lab, she enjoys traveling, reading, and cooking. She also hopes to find the best seafood in New England.
You can reach Paula at maria.p.moreno@uconn.edu.